99.9% Pure Beryllium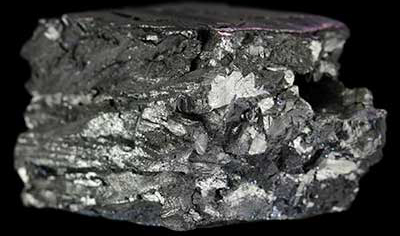 Can luxury be a value? Paradigm believes so. One of the keys to Persona's luxury and value is our use of Beryllium. Beryllium is the absolute best diaphragm material, and Persona features Truextent® Pure Beryllium foil, specially formulated to be exponentially stiffer and significantly lighter than other premium diaphragm materials. It delivers superior transient response, virtually transparent performance, and vanishingly low audible coloration. Also, it's a material usually found only in much more expensive speakers. Luxurious? Yes. But also a surprising performance value in Persona.
Beryllium: Welcome to the cult of high performance.
Beryllium is a rare chemical element (Be) with low mass, high tensile strength and high thermal stability. It is incredibly rigid and lightweight; everything an audio engineer desires in a speaker cone.
In fact, Beryllium has been used in the audio industry since the 1970s. But because of its use in only the finest (and most expensive) audio equipment, it has retained a certain "cult" status.
Precise control of the Truextent manufacturing process produces pure Beryllium foil with a highly uniform grain structure; this is many times stiffer, yet far less dense, than more common cone materials. In industry testing, our Beryllium cone material exhibits substantial improvements in durability, speed, and reduced interference. It can add more than an octave of distortion-free output.
In the Paradigm's Persona, tandem matched Beryllium drivers reveal the full range of high performance. Persona is the only loudspeaker in its class to utilize Beryllium material for both midrange and tweeter drivers.
Every model in the Persona Series features dual Truextent Beryllium driver systems, and each model achieves a truly unexpected level of high-resolution detail, depth and dynamics thanks in part to rare, extraordinary Beryllium.
Proudly Crafted in Canada
The Persona Series is completely designed, engineered, and built at their state-of-the-art manufacturing facility just outside of Toronto, Canada. It's made by people who love great audio (just like you). From the hand-chosen, specially engineered components and materials, to the precise workmanship of the non-resonant cabinets with their beautiful premium-grade finishes, Persona is truly hand-built for performance.
Sure, they could say "Made in Canada," or "Manufactured in Canada." But they believe that building loudspeakers is an art. Everyone at Paradigm shares a passion for crafting speakers, and it's from this intense passion that "Crafted in Canada" was proudly born.